DRIZZI TECHNOLOGIES
showcasing effective water irrigation solutions for industry, communities, business and home
Introduction
Patrick Jee started working on his water irrigation ideas several years ago, always fueled by his aim to:
"To provide the world with an accessible and sustainable use of water, to benefit from its outcome, and to share the benefits with disadvantaged agricultural communities"

One morning, our founder Patrick Jee came across a cup of tea steeping in his kitchen. Perhaps not a strange occurrence, but what drew his attention on this particular morning was the puddle of tea that had formed on the counter next to the teacup. Upon closer inspection, Patrick noticed the drawstring from the teabag was conveying droplets of tea over the edge of the teacup and onto the counter, one drop at a time.
At first he could not figure out how this was happening unassisted, but soon his powers of deduction revealed to him that gravity was encouraging a continuous flow of tea along the string and onto the counter. This simple idea, so perfectly illustrated by the image of the teacup and the puddle, started to turn the gears in Patrick's mind towards other applications for this natural liquid transportation phenomenon.
More than four years of sketching, dabbling and prototyping later, Patrick created the Drizzi Drip System®, his innovative drop-by-drop irrigation system that aims to cut water waste while helping gardens everywhere to thrive. Using the same principles of gravity and water dispersion, his invention is proving that low-tech options can be just as effective (if not more so) than technologically advanced solutions that are expensive to set up and difficult to maintain. As an avid gardener and passionate advocate for responsible water use, Patrick strives for his invention to re frame the way that both commercial and home gardeners think of irrigation and in so doing save billions of liters of water from going to waste every year.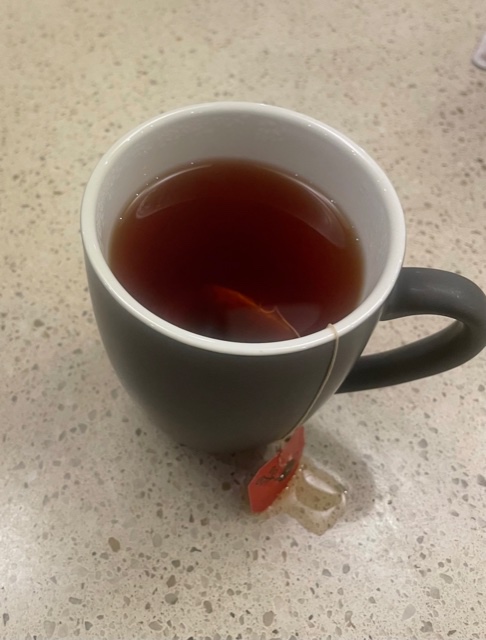 Meet our founder

architect, entrepreneur, social work, inventor

Our founder, Patrick John Jee, was born in Sibu, a little town outside of Sarawak, Malaysia, in 1951. He is the oldest son and second among seven siblings. Looking back on his childhood, he treasures fond memories of helping his mother around the house and learning to cook at a young age. Even as a child, Patrick's inquisitive nature and active imagination kept him occupied for hours, making up fantastical games with his friends and siblings and crafting simple tools and toys out of wood.
In 1968, the then 17-year-old Patrick flew to Adelaide, Australia to attend St Michael's Henley Beach in South Australia. This presented the ideal opportunity for his curious mind to experience a culture and climate completely different from anything he had seen before. He thrived in Australia, making lifelong friends and going on to receive his Diploma of Architecture from the University of Adelaide in 1975.
Following a major recession in 1976, Patrick moved to Melbourne to work at an architectural firm and gain experience. Before long, he started his own architectural partnership with two friends, the success of which would see him working with various firms as an in-house architect over the span of 15 years. He married his wife, Francesca, in 1981.
Seeking a change of pace, Patrick bought a joinery practice in 1996. This line of work proved to be a great match for his hands-on problem solving skills. In 2010, he retired from full-time work in order to focus on his hobbies and pursue his passions, which include church fellowship, volunteering, the dramatic arts and gardening.
Since 2015 Patrick has devoted all of his time and energy into developing Drizzi, his vision for a sustainable, simple and efficient drip irrigation system. When he is not spending quality time with his wife and family, Patrick can be found in his R&D workshop, uncovering new ways to streamline irrigation and make sustainable water use the norm.
Patrick Jee hard at work

Here is Patrick doing countless hours of R&D. Lots of trial designs, prototypes and field tests in trying to master the drop-by-drop solution for watering plants.
Many a "Eureka moment" would get Patrick jumping on his work bench trying to make the sparks of ideas come to live!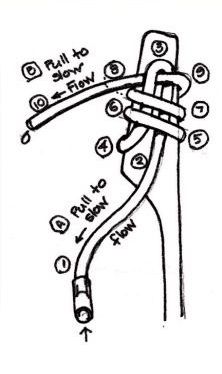 Drizzi Knot-Peg Dripper

An ingenious, simple and efficient method of delivering a regular amount of water directly to your plants 24/7. The rate of delivery can be adjusted to the plant's needs.
Simplicity is using readily available materials with a Green foot-print.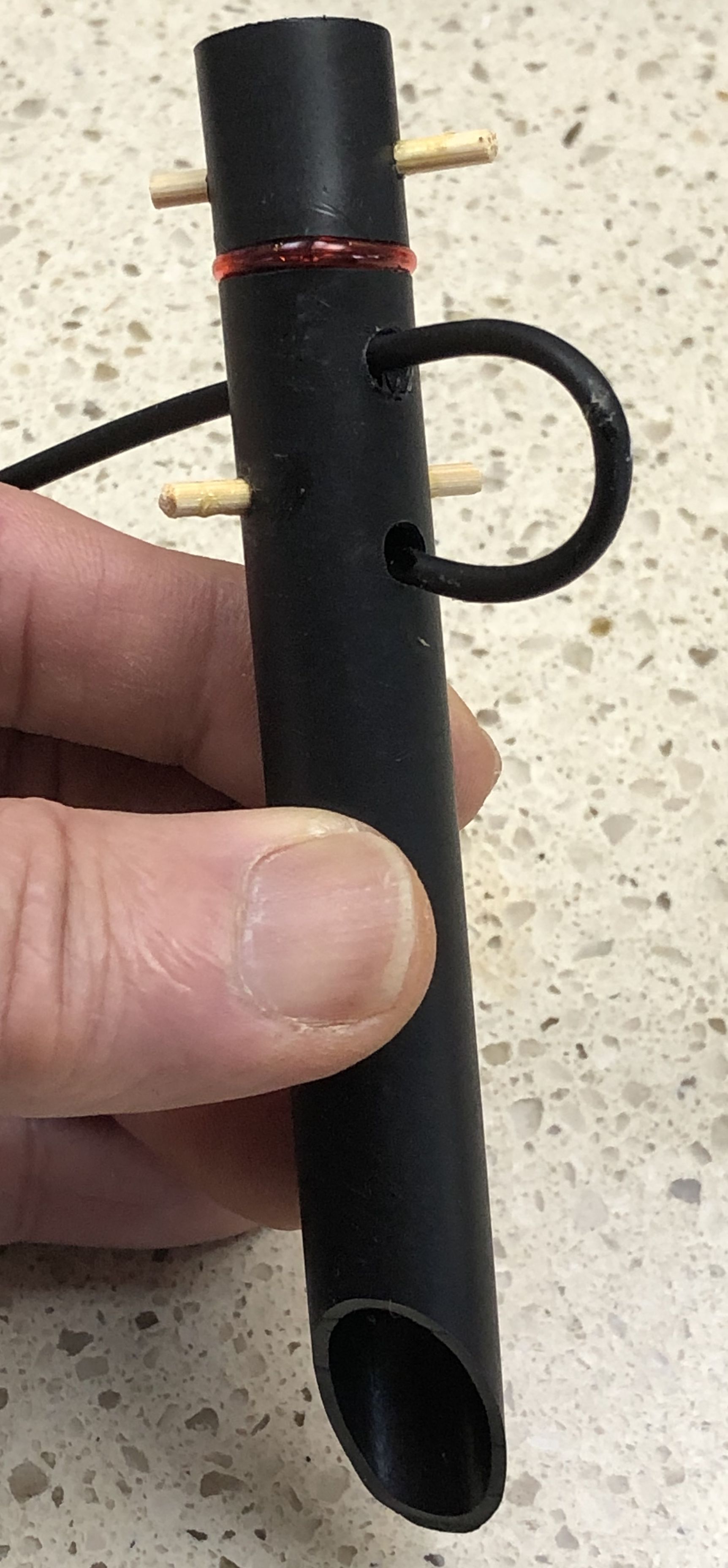 Drizzi dripper

This Drizzi in-line cut off valve dripper is a highly responsive drip controller. It can be deployed directly to the base of the plant.
Using a cottage-based manufacturing approach, this Drizzi dripper can be produced within a cottage industry thus providing work for rural communities.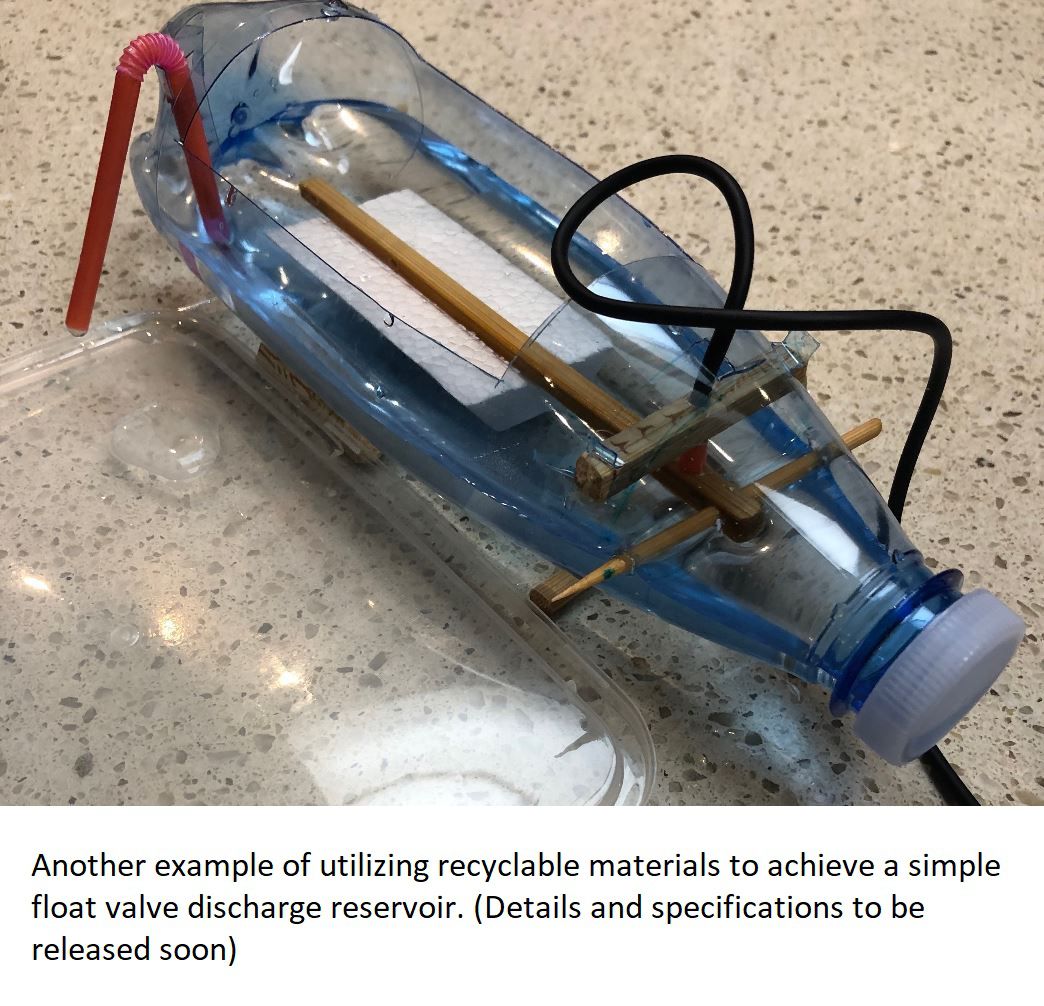 Drizzi Technologies will initially target the home & residential users and agricultural communities in developing countries, leading to not-for-profit and commercial deployments.

It is the objective of Drizzi Technologies to openly share the design principles in creating simple, yet effective drip-by-drip watering solutions to the home and residential users. The solutions will always focus on "Green" principles using recycled or sustainable materials.

Key Factors:
-Substantial R&D led to simplification and superior management of the drip-by-drip irrigation.
-"
Green", no electricity required.
-Based on gravity, unique hydraulic principles to design a regulated flow providing a sustainable irrigation system.